A castle to live
In the heart of Chianti
One of the most beautiful stretches of Italy, in the Tuscan countryside, among Chianti Wines, corn fields, chestnut forests and long rows of Cypress trees this is the setting around Castel Monastero, a beautifully restored medieval village and monastery, just 23 km from Siena.

Within these thousand years walls is a true Tuscan retreat which exudes a feeling of simple refinement and pure elegance with its contemporary rustic chic style of the 74 rooms and suites and one villa.
discover the castel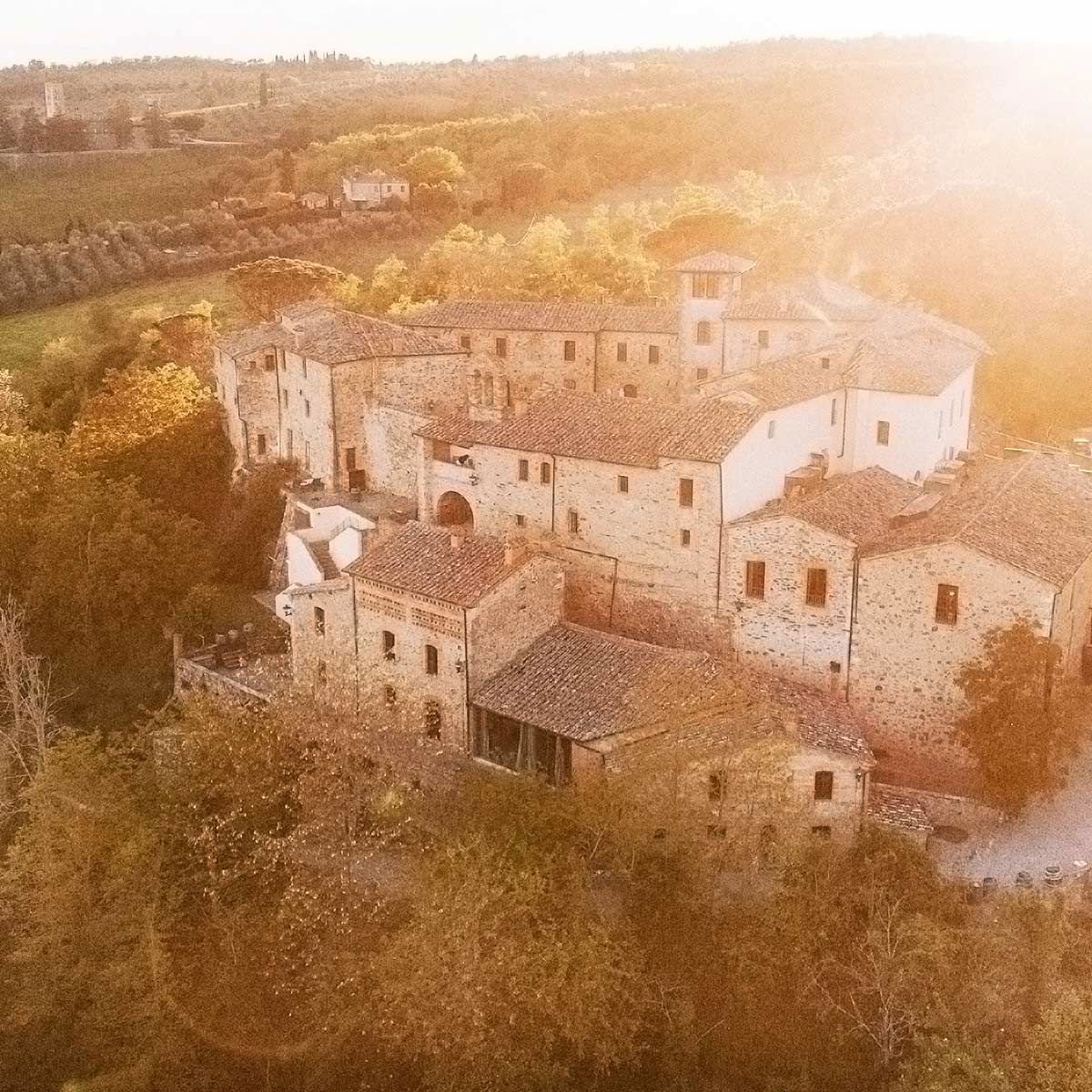 Immerse yourself in wellness
If you're looking for inner harmony, just close your eyes and inhale the warmth of the nature all around you.
In the woods, the countryside and the wonderful garden around Castel Monastero and its spa, you can try some intensely energising yoga sessions, led by internationally renowned qualified instructors.
discover the SPA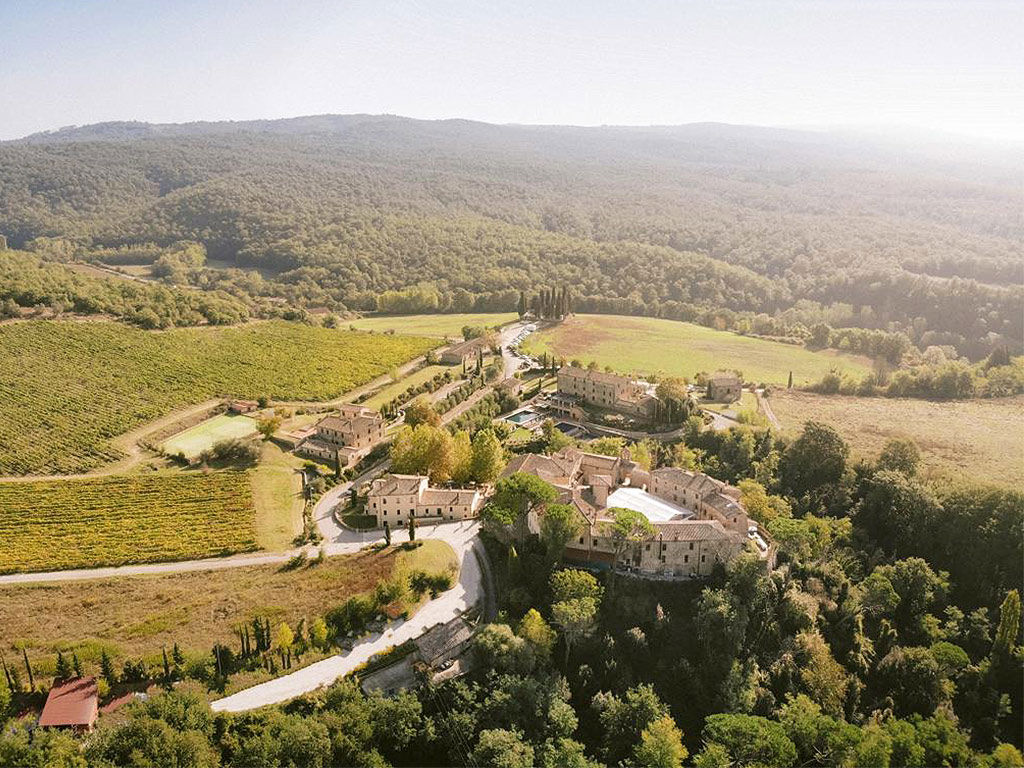 One night as a King
You are in the heart of Chiantishire. Look out of the window.
Stretching out before your eyes are vineyards, woods and fields straight from a Medieval fresco, and a splendid square, with its café, restaurant and even a little church.
discover the rooms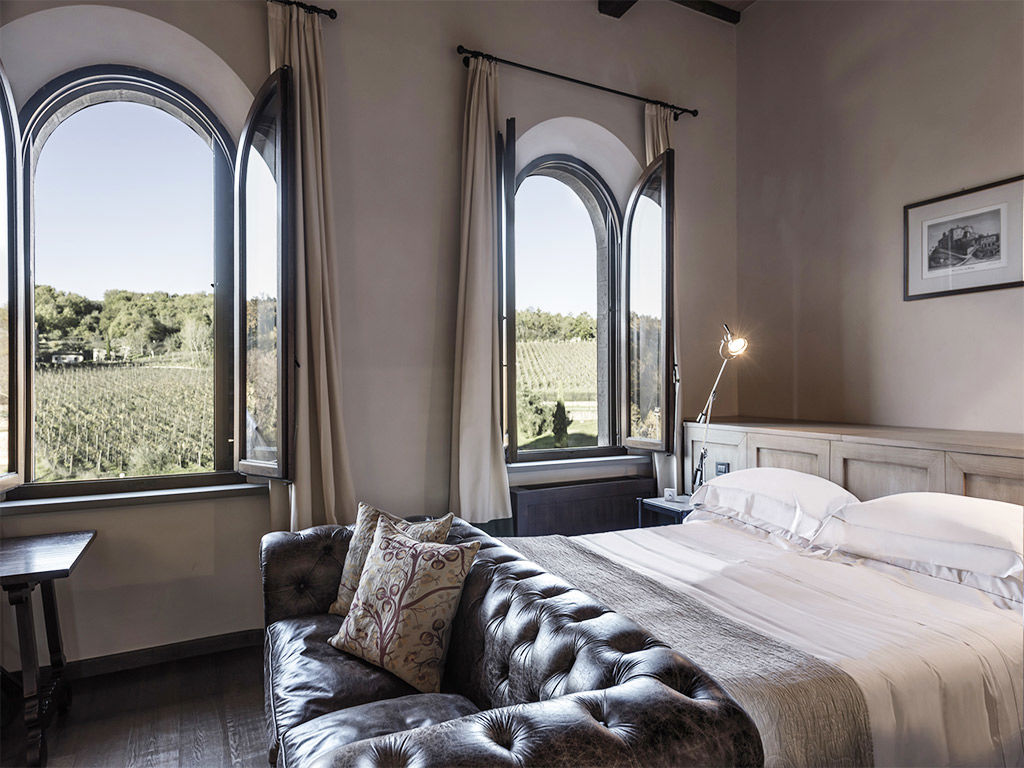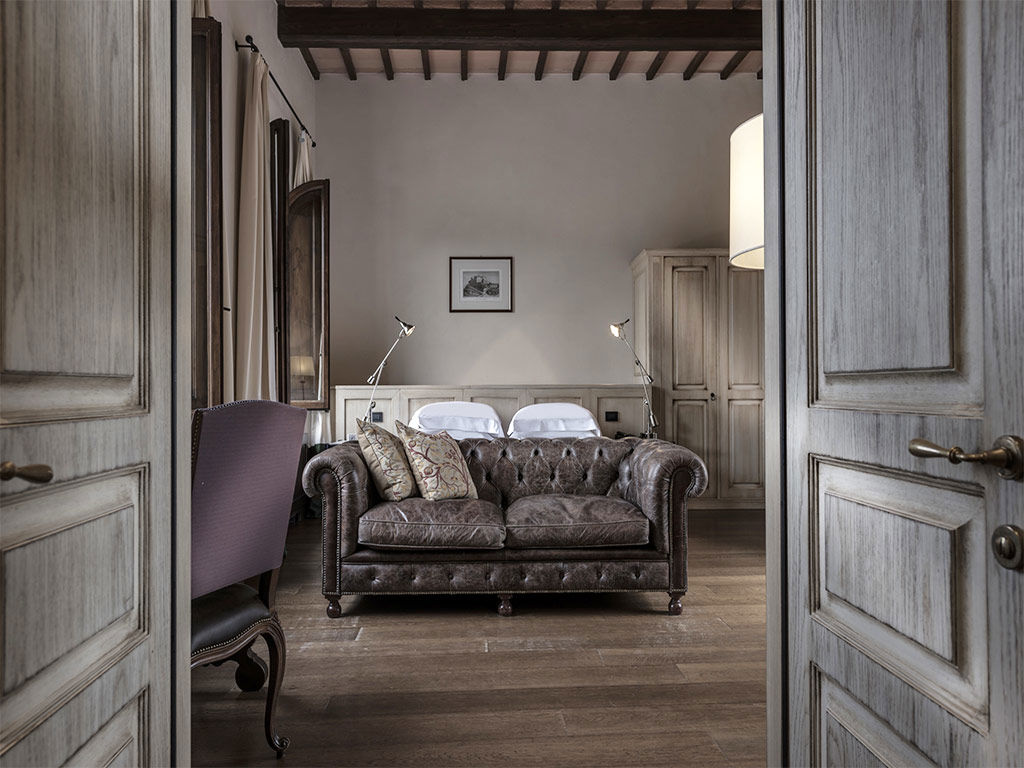 Tuscany, where tradition is taste.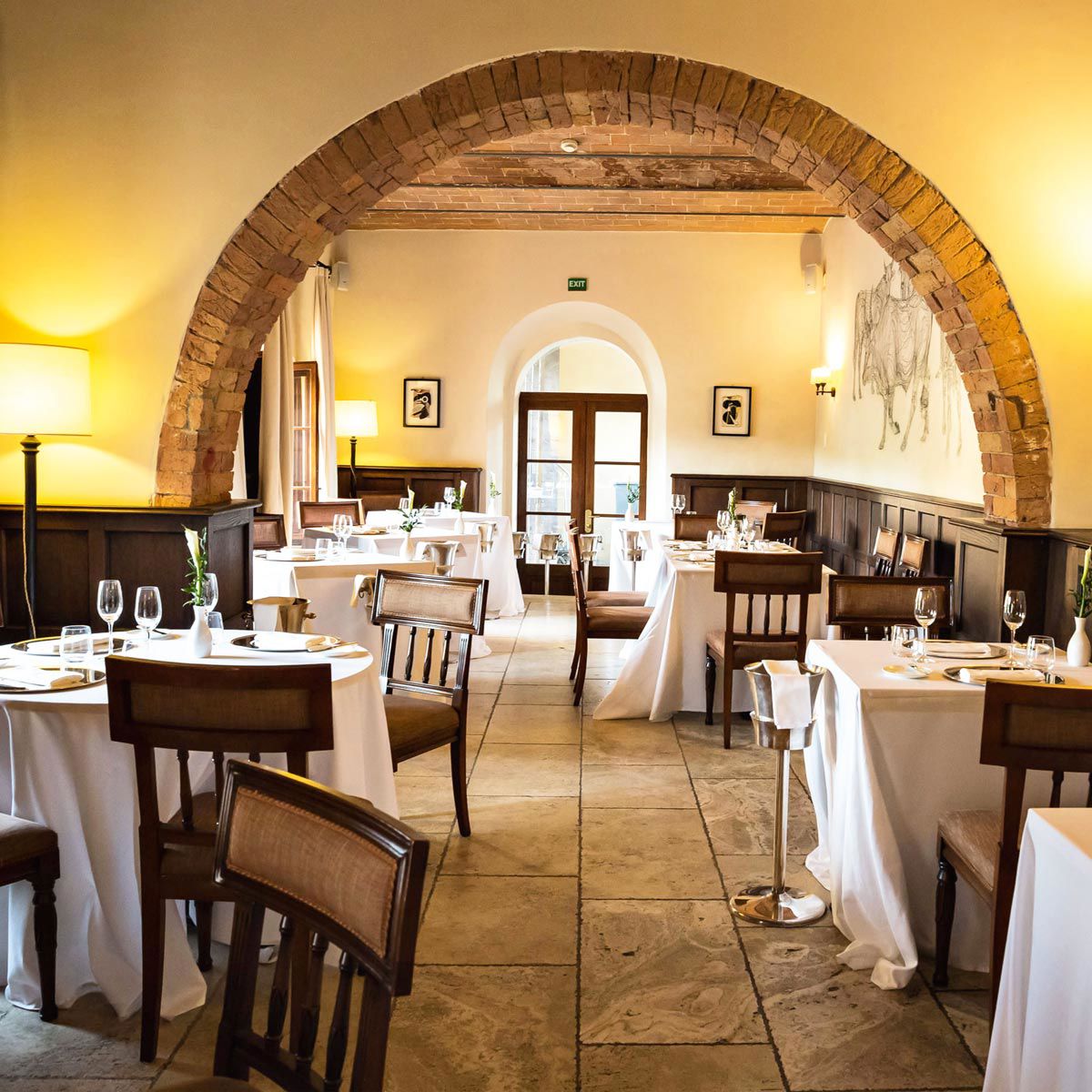 Contrada Restaurant
Facing the piazza, true to the most authentic Italian tradition, "Contrada" is Castel Monastero's gourmet restaurant.
On the menu are classic flavours of Tuscan cuisine, re-worked in a modern key.

Maximum attention is paid to local products, which are selected directly by our chefs.
discover the restaurant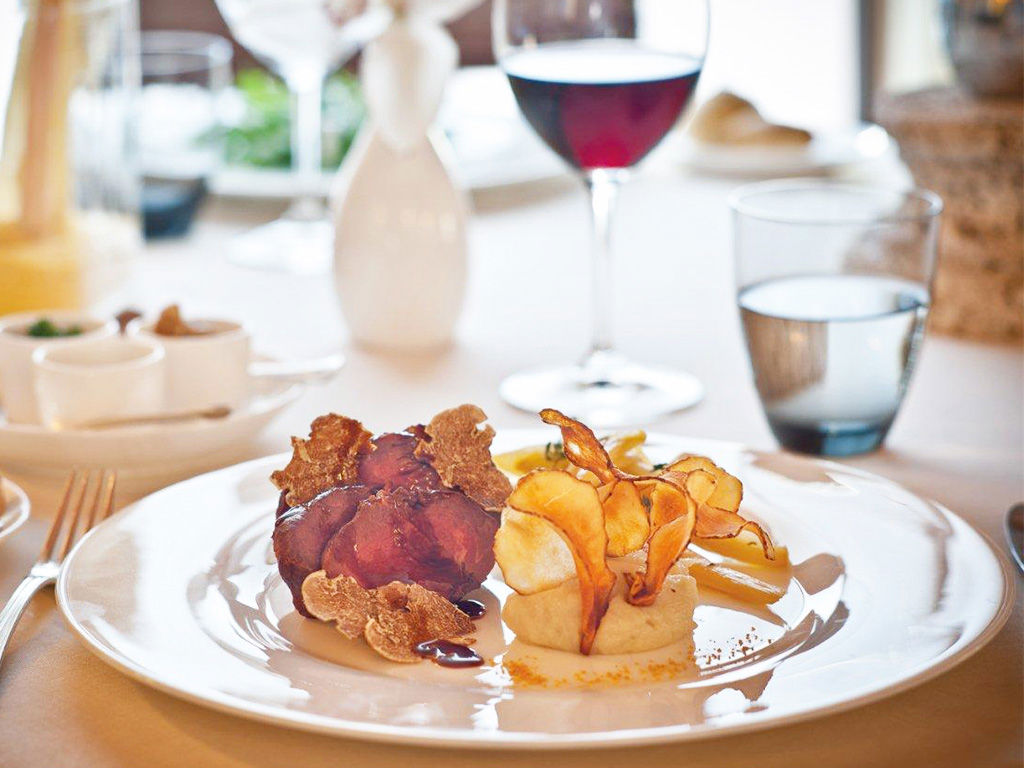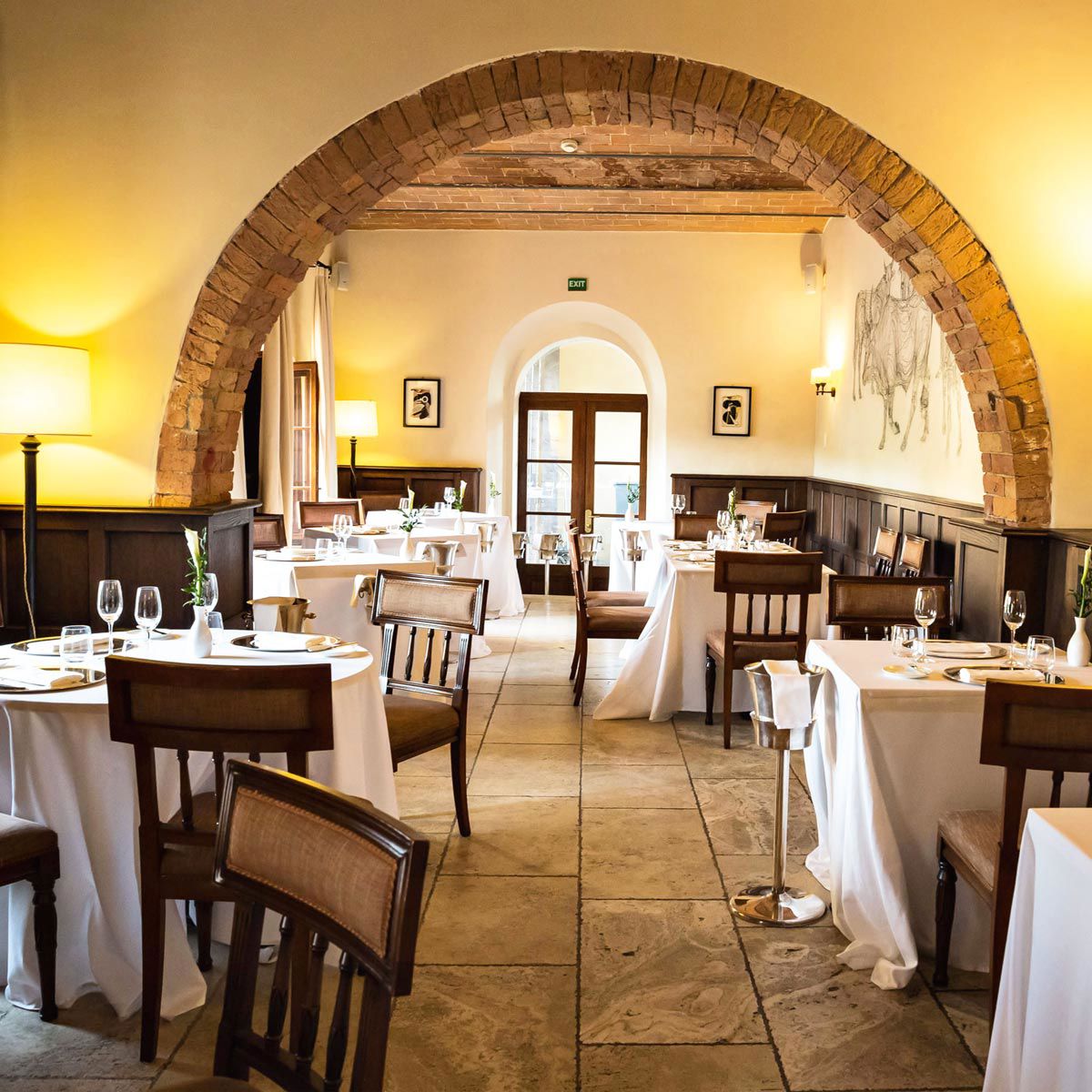 Wine restaurant
An evocative setting with a relaxed atmosphere.
In the medieval wine cellars of Castel Monastero, where our estate's Chianti has rested for centuries, a delightful restaurant serving Tuscan cuisine has been opened.
The wine list is extraordinary.

Ideal for a quick lunch or a laid-back dinner.
discover the cellar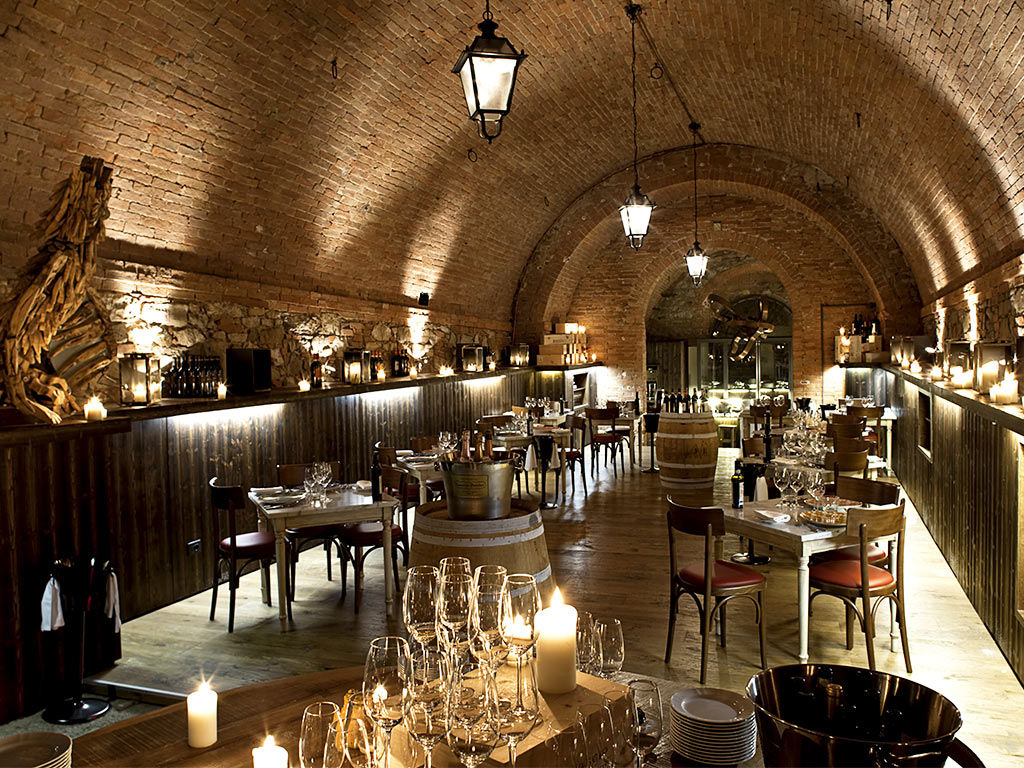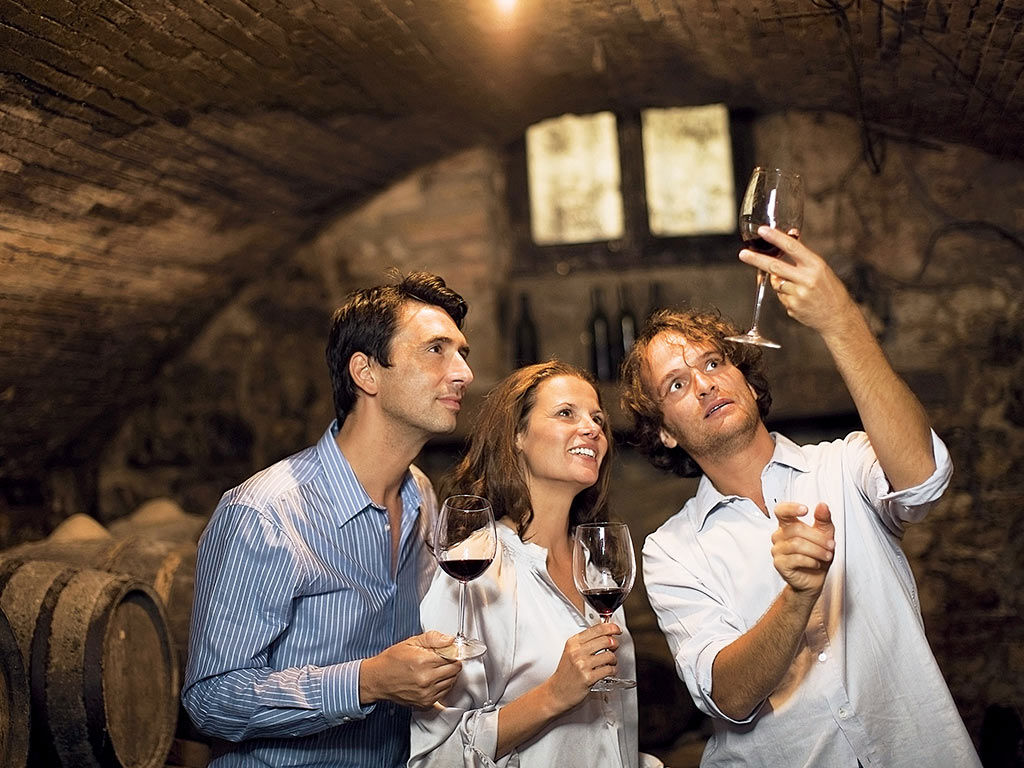 Events to live.
Opera Nights
The 11th century's Medieval Piazza of Castel Monastero will be the theater of the most famous Italian's Operas.
discover the nights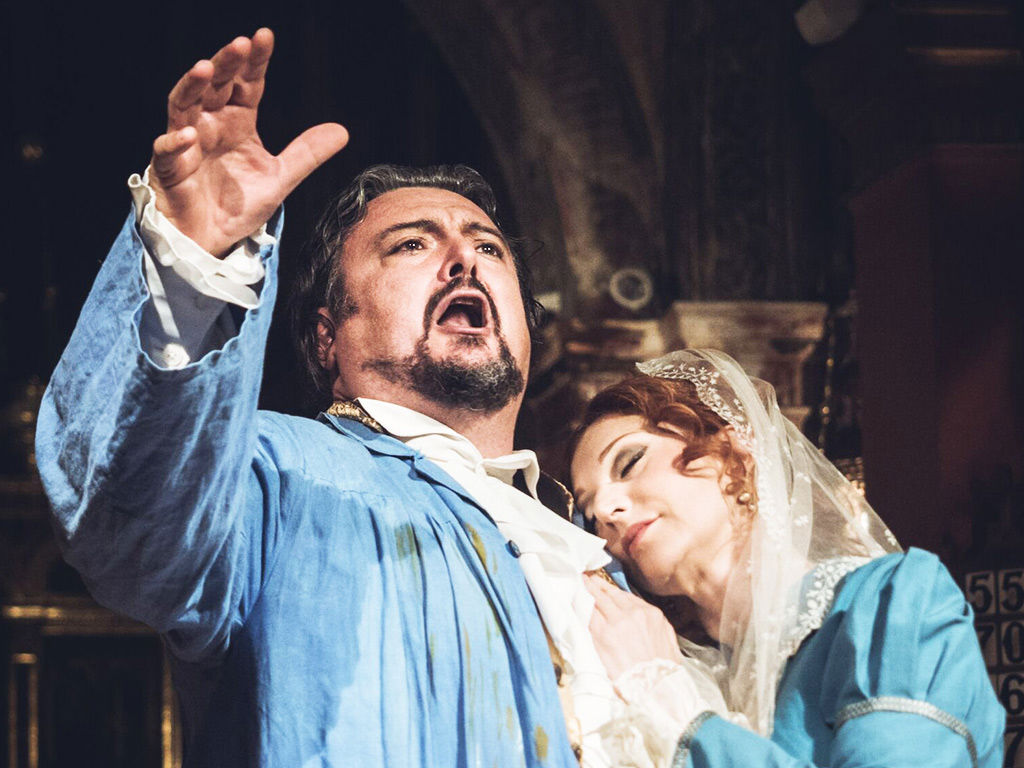 Entrance to museums
We have already put together a selection of the most interesting itineraries for you, with the help of the most authoritative guides.
We have already booked you a car with satellite navigation. We have already reserved places for you on tours of the most exclusive museums and historic buildings.
Are you ready?
discover the tour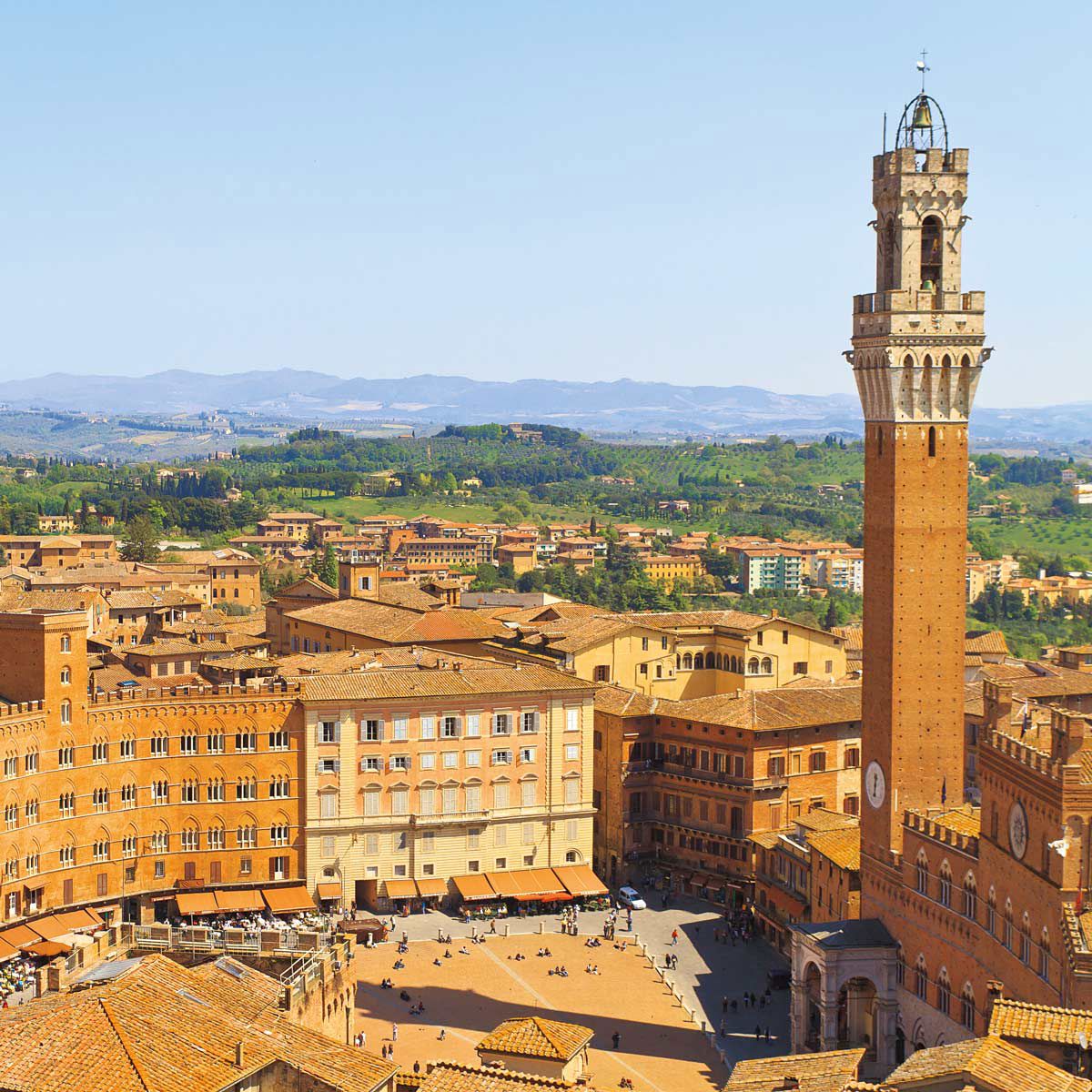 Palio di Siena
A race lasting just a few minutes to recount a thousand years of life in Siena and its contrade. A few minutes to feel the intensity and strength of an ancient bond between man and horse. A few minutes to exult and weep.

A few minutes and the Palio will remain one of the most thrilling memories of your life.
discover the event